Okamoto has four production locations in Japan (one each in Shizuoka, Ibaraki, Fukushima, and Tsukuba), and five in other countries (three in Thailand, and one each in Vietnam, the USA, and China).Each plant puts safety first and holds Okamoto's hallmark quality assurance at the forefront of their minds as they engage in Japanese-style manufacturing for our customers.
Domestic Plants
Shizuoka Plant
1 Kando, Yoshida-cho, Haibara-gun, Shizuoka Prefecture

Employees: Approx. 650

Items produced: Plastic films, agricultural films, wallpaper, automotive materials.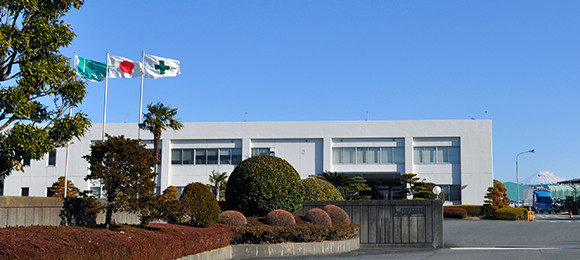 Manufacturing

At our Shizuoka Plant, which occupies an expansive property in a verdant natural environment, we focus on producing primary products such as vinyl films, decorative films, and other industrial materials. The products we manufacture at this plant assume different shapes in a variety of products that are firmly rooted in end-customers' everyday lives. As a dynamic plant that researches and develops optimal materials for modern products, we produce new materials that capture and adapt to changes in the market and products that help making life more comfortable.

Research and Development

With the latest testing equipment and analytical instruments, our Research and Development Division conducts research on plastic materials, develops processing technology, and more.
Our Design Center is also equipped with the latest equipment, and develops designs for wallpaper, automotive materials, and more.
Ibaraki Plant
1 Itabashimachi-nishiyama, Ryugasaki-shi, Ibaraki Prefecture

Employees: Approx. 500

Items produced: Condoms, adhesive tape, gloves, absorbent/dehydrant sheets, douches, heating pads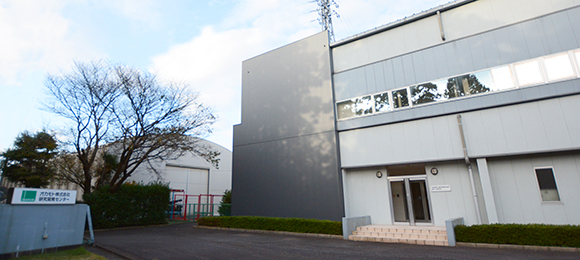 Manufacturing

At our Ibaraki Plant, which is surrounded by nature and the splendor of the changing seasons, we focus on producing condoms, gloves for home and general use, adhesive tapes, and other directly helpful products for everyday life.Specifically, we produce condoms using production lines developed in-house.At this plant, we use advanced technology to develop familiar, relatable products, and its ideal environment for research and development results in more reliable, more user-friendly, and safer products that end-customers can use with confidence and security.

Research and Development

At this facility, which is adjacent to the Ibaraki Plant, we work on new product development for condoms and other consumer products, and also to develop processing technology to improve production facilities and equipment.
Fukushima Plant
71 Taira-akai-hiwatashi, Iwaki-shi, Fukushima Prefecture

Employees: Approx. 150

Items produced: Food wrapping films, polypropylene sheets, dehumidifiers, rubber bands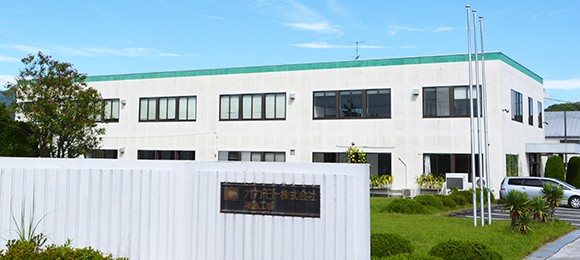 Our Fukushima Plant is located in an area surrounded by rivers, greenery, and other parts of nature.We are producing food wrapping films, polypropylene sheets and other plastic products, and rubber bands and other rubber products in addition to some of our most recognizable products such as "Mizutori-Zosan" dehumidifier.
Tsukuba Plant
2200-2 Katsuracho, Ushiku-shi, Ibaraki Prefecture

Employees: Approx. 20

Items produced: Wallpaper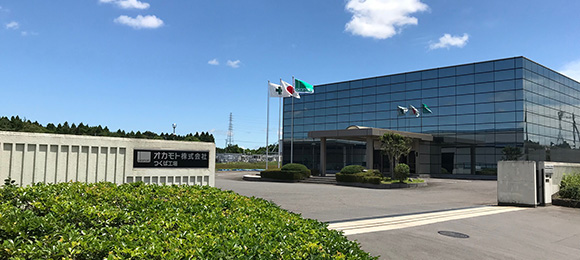 Manufacturing

In March 2018, we built our Tsukuba Plant, a new plant dedicated to producing wallpaper in order to satisfy the diverse needs of the wallpaper market.
Our Tsukuba Plant works in tandem with our Shizuoka Plant to produce high-quality wallpaper to expand our wallpaper business.
Overseas Plants
Thailand
Siam Okamoto Co., Ltd.
Okamoto Manufacturing (Thailand)CO., LTD.
Okamoto Rubber Products Co., Ltd.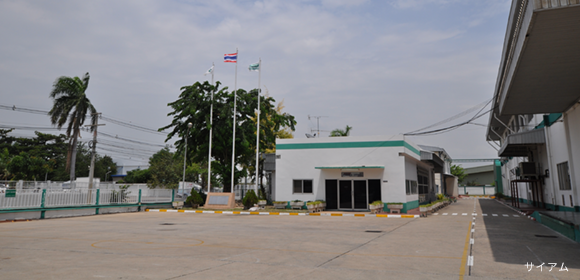 We operate a plant in an industrial park located roughly 50 km from Bangkok.
In facilities similar to the Ibaraki Plant, we produce natural rubber latex condoms, and in our cleanroom facility, we produce sanitary gloves made of natural rubber latex.
Vietnam
Vina Okamoto Co., Ltd.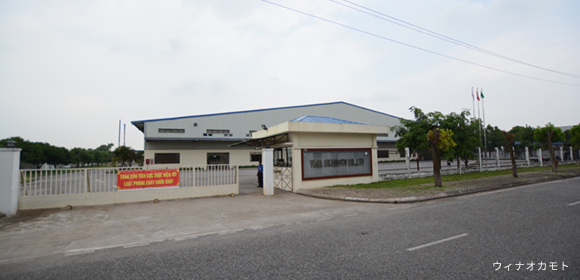 Vina Okamoto is located in an industrial park on the outskirts of Hanoi. Here, we produce and refine our various original technology to manufacture natural rubber boots.
USA
Okamoto Sandusky Manufacturing LLC.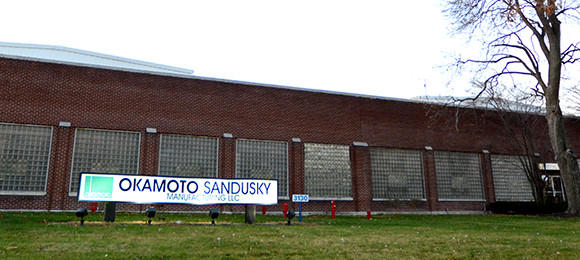 We operate a manufacturing plant in Sandusky, Ohio.
With similar production facilities and equipment to the Shizuoka Plant, we produce materials for car interiors and deliver them mainly to manufacturers in the USA.
CHINA
Okamoto Manufacturing (GD) Ltgd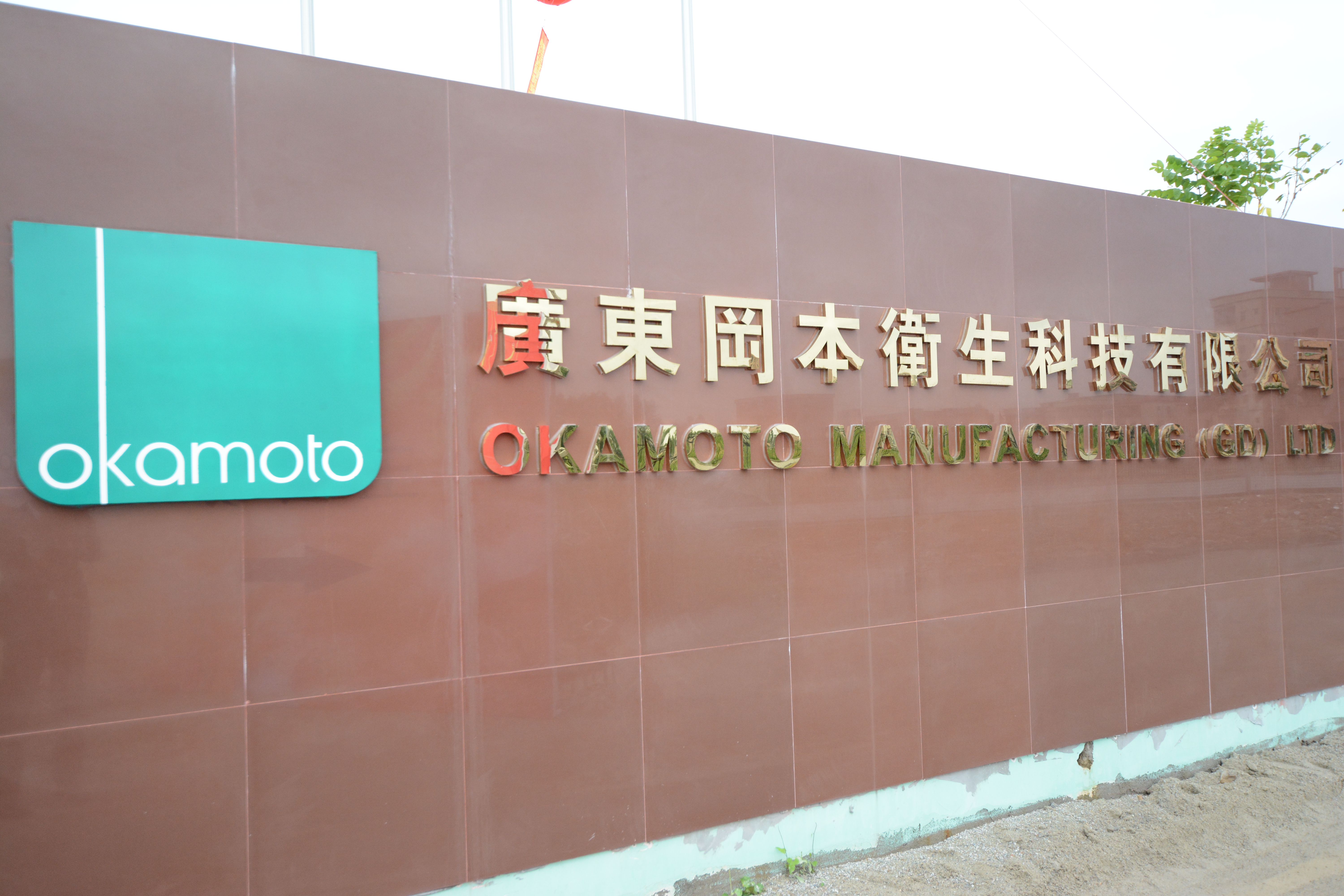 This is our third condom factory after Thailand plaint , established in Dongguan City, Guangdong Provice , China. We aim to expand our business in this large growing market by supplying our products more efficiently.